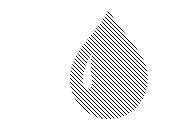 Tech-Optics

Products
All Products
Tech-Optics offers printing supplies (remanufactured, compatible and OEM) for HP, Lexmark, Brother, Canon, Compaq, Epson, Xerox and other brand name companies.
Please click below to view a list of our Top Savings remanufactured cartridges.
view our products
NOTE: If your cartridge is not listed please inquire. There are many thousands of different cartridge types that we can find for you at great prices.
Quality and Manufacturing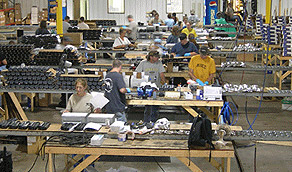 At Tech-Optics we have a company-wide commitment to quality, integrity and service. Our customers can be assured of a reliable product that meets or exceeds the original OEM standards. Tech-Optics follows the strict testing guide lines adopted by the Standardized Test Methods Committee (STMC) ASTM F 1856-98, ASTM F 2036 and ISTA 1A Version-99.
Standard Cartridge Manufacturing Process
•

Toner hopper - Cleaned
•

MAG roller (Magnetic roller) - Replaced
•

Waste collection unit - Cleaned
•

Wiper blades-Replaced
•

Drum - Replaced
•

Doctor blades-Replaced
•

PCR (Primary charge roller)- Replaced
Each of these components are cleaned and/or replaced each time a used cartridge is remanufactured.
The toner hopper and waste collector are cleaned with compressed air in a special cleaning room, and wiped down with a lint-free cloth to extract toner particles.
All corresponding screws and loose parts are kept with the hopper and collector for reassembly.
A brand new drum is replaced every time we remanufacture a cartridge. We realize that the drum is the most instrumental part of the cartridge and cannot be compromised with substandard equipment.
A brand new PCR and MAG roller are replaced each time as well. These items are responsible for the transportation of toner through the imaging process. If toner is not properly transported, copy quality issues arise. Both of the PCR and MAG rollers have a synthetic coating and are subject to constant wear. Therefore, replacement is absolutely necessary.
The wiper and doctor blades aid in cleaning the surface of the drum and MAG roller respectively after each image is produced. Over time, the rubber of the blades (much like that of a windshield wiper blade) becomes worn and can cause rotational scratches to the surface of the drum and MAG roller. Both the wiper and doctor blades are replaced as well.
After each cartridge is completely reassembled, a toner seal is put on to prevent leakage between the hopper and waste collector.
Each cartridge is then page tested, where copy quality, such as darkness, print clarity and print density, is rigorously checked before packaging.