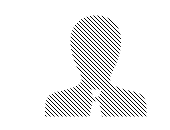 Executive Team
Todd Snyder
Founder and President
Todd founded Tech-Optics in 1994, and has been instrumental in growing it to become the largest remanufacturer in the Southeastern U.S. Todd has been responsible for bringing in the vast majority of Tech-Optics' current customers. He recently began hiring key management and sales people, in order to grow Tech-Optics to the next level. Prior to starting Tech-Optics, Todd worked in the remanufacturing industry in a sales capacity. Todd also competed as a professional triathlete in the U.S. and Europe. He graduated with a BA from the University of Miami in 1993.
Steven Labinski
Sr. Procurement Manager
Steve has been with Tech-Optics for over 14 years. Prior to moving to the Michigan facility, Steve managed the production facility in Miami. In addition to procurement, Steve supervises cartridge production in Michigan. Steve has been instrumental in providing the new sales management group with important product knowledge. Prior to joining Tech-Optics, Steve managed a family textile print business for several years. Steve attended Lake State University.
David Snyder
Consultant
Dave works as a consultant to Tech-Optics' management. Dave has been consulting with Tech-Optics for the past 7 years. Prior to this, Dave ran his own ink jet sales and remanufacturing company for 10 years, and founded a cartridge sales and collection business in Mexico. He also had 30 years' marketing and general management experience with companies such as Gillette, Bausch & Lomb, Pentech, Libby's and W.R. Grace. Dave has a BA from Wesleyan University (1963) and an MBA from the Harvard Business School (1967).
Greg Ward
National Service Manager
Greg has been with Tech-Optics for 8 years. Greg is based at our satellite campus in Akron, Ohio. He oversees the daily operations, including customer service issues, at all of our hospital accounts nationwide. Greg is also responsible for the initial start up of accounts and is in charge of the hiring and training of our service technicians at all locations. Greg joined the company as a Service Technician, was promoted to Asst. National Service Manager and then promoted to his current position over 4 years ago. Greg graduated with an A.A. in Computer Information Services from Akron.
Tris Snyder
Technology Solutions
As consultant to Tech-Optics Inc., Tris is responsible for the strategic and technological direction of the Print Management program, focusing on serving customers' needs in the present, while keeping an eye on developing and creating new services that will shape the industry's future.

With more than 14 years experience in the printer supplies and repair industry, Tris maintains a strong commitment to providing each and every customer excellent service.
Michelle Gonzalez
Controller
Michelle has been with Tech-Optics since 2007. Michelle started in the accounting department and was promoted to Controller in 2011. She currently oversees the day-to-day financial activities and supervises the everyday accounting functions. She is also responsible for overseeing human resource decisions such as benefit packages, directly involved in negotiations with insurance companies for these benefits and for general liability and workman's compensation insurance policies.
Robert Lucas
National Sales Manager
Robert joined Tech-Optics in January of 2011 as National Sales Manager. Robert has over 15 years' experience in sales and sales management. Robert is responsible for approaching and generating sales of our products and services to both new and current customers. Robert graduated from the University of South Florida in December of 1991 with a Bachelors of Science in Business/Finance.